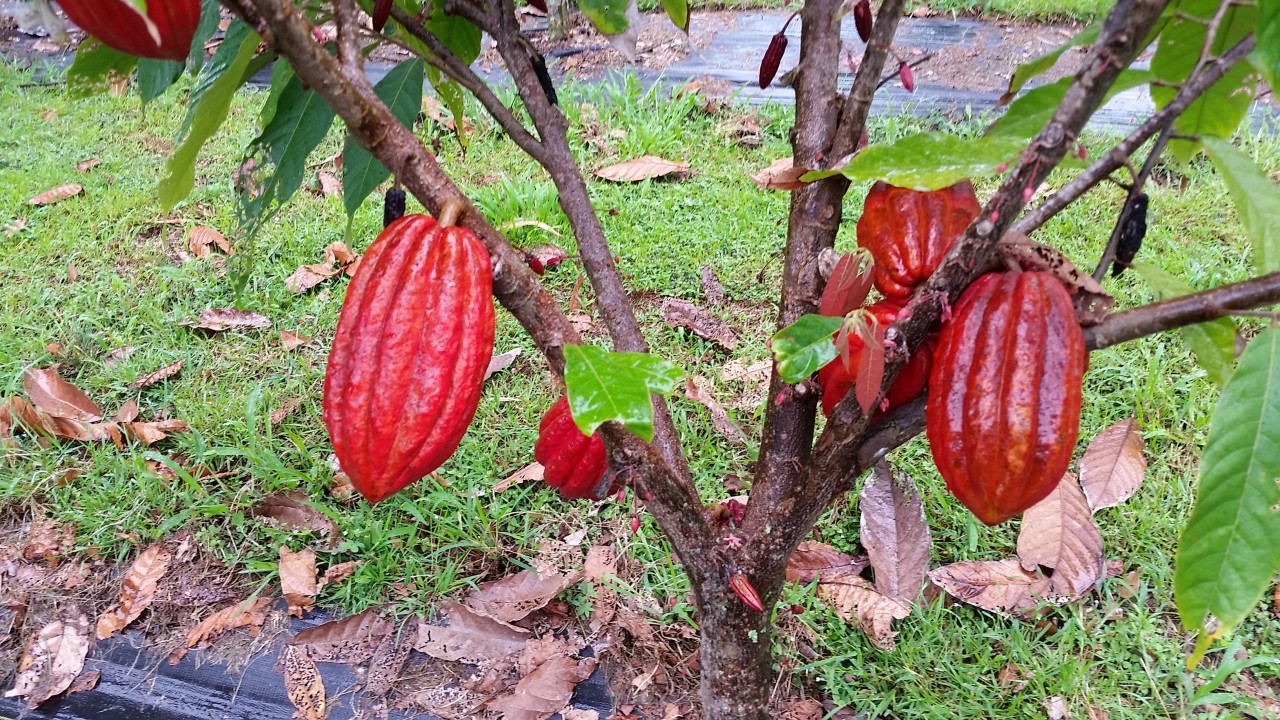 Award-Winning Hawaiian Cacao
from
Mauna Kea Cacao, LLC
Learn about our Hawaiian cacao grown on the Hamakua Coast,
the most beautiful place on earth.
Tour Our Farm
Come see our award-winning farm and taste our chocolate! We love to share our beautiful farm with visitors. And you'll get to taste chocolate and buy farm-fresh cacao nibs, chocolate, and other Hawaiian-grown and Hawaiian-made products. Be the first to tour our farm on Valentine's Day (Thursday, February 14). Tours are offered at 10:00 am and 1:00 pm every Thursday. To learn more and make reservations, see tours.
Our Goal
Our goal is simple . . . to produce world-class cacao for dark chocolate crafters and aficionados.
Owners
We (John and Susan) purchased 20 acres on Hawaii's Hamakua Coast in 2011 and began planting cacao seedlings twice each year during vacations from our engineering and environmental jobs. In 2015, we moved from Denver, Colorado to Pepeekeo, Hawaii. Since then, we have been planting trees, harvesting pods, and fermenting and drying beans. 2017 was a great year for us as our cacao, and chocolate made from our cacao, began to win awards.